SERVICES OFFERED


We are happy to be offering group classes and behavior help in Willowick. Along with our private in home training.

All of our classes are positive / balanced training. And are built on engagement skills along with relationship building techniques,
1) Basic obedience - is 6 weeks at a total cost of $100.00. The class includes - sit, down, stay, come, spot, leave-it,drop-it ,loose-leash walking and heel. Others are added as needed.


2) Puppy class - Is 6 weeks at a total cost of $100.00. New puppy ? puppy classes at dudley can help. Have your kids join you! it"s great fun. $100.00. This class deals with house training, puppy problems and basic training.
3) Intermediate class - Is 6 weeks at a total cost of $100.00. The class deals with the 3 D's duration, distance and distractions while using some basic cues such as sit, down, stay, and recall. also we begin learning positions and greater heel control.
4) Advanced obedience - Is 6 weeks at a cost of $100.00. This class covers many cues taught OFF LEASH with distractions. Take your dog to the limit of team work ! All dogs will need to qualify for this class.
5) AKC Canine good citizen classes and testing , the first step to gaining service dog, therapy dog certificates.
Starting in May we will offer NOSE WORK / TRACKING outside at Dudley park. Teach your dog to use it's nose for fun and exercise. Great mental stimulation for them. All breeds can do this work, it's genetic. No Pre training is required to join.
These classes are also available in home as private lessons. Please call to get more information.

Dudley field house

31500 willowick Dr. Willowick, Ohio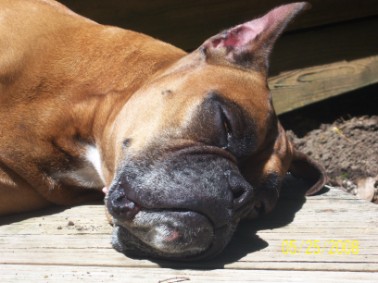 A well exercised dog is a happy

dog!